Cycling Studio

Our Cycling Studio is located in room 215 in the Student Activities and Athletics Center. 
Fall 2017 cycling classes run from Wednesday, August 23rd through Friday, December 8th, 2017.
Schedule times and days are subject to change. Schedule updated Friday, November 3rd, 2017.
UC Merced requires the purchase of a Fitness Pass in order to participate in any Group Exercise or Cycling Studio class. Beginning Monday, October 23rd the Fitness Pass is Pro-Rated to $13 for the remainder of the fall semester, you get unlimited access to all of the fitness classes offered! The fee enables us to provide expanded class offerings and consistency with other programs we offer through UC Merced Recreation and Athletics.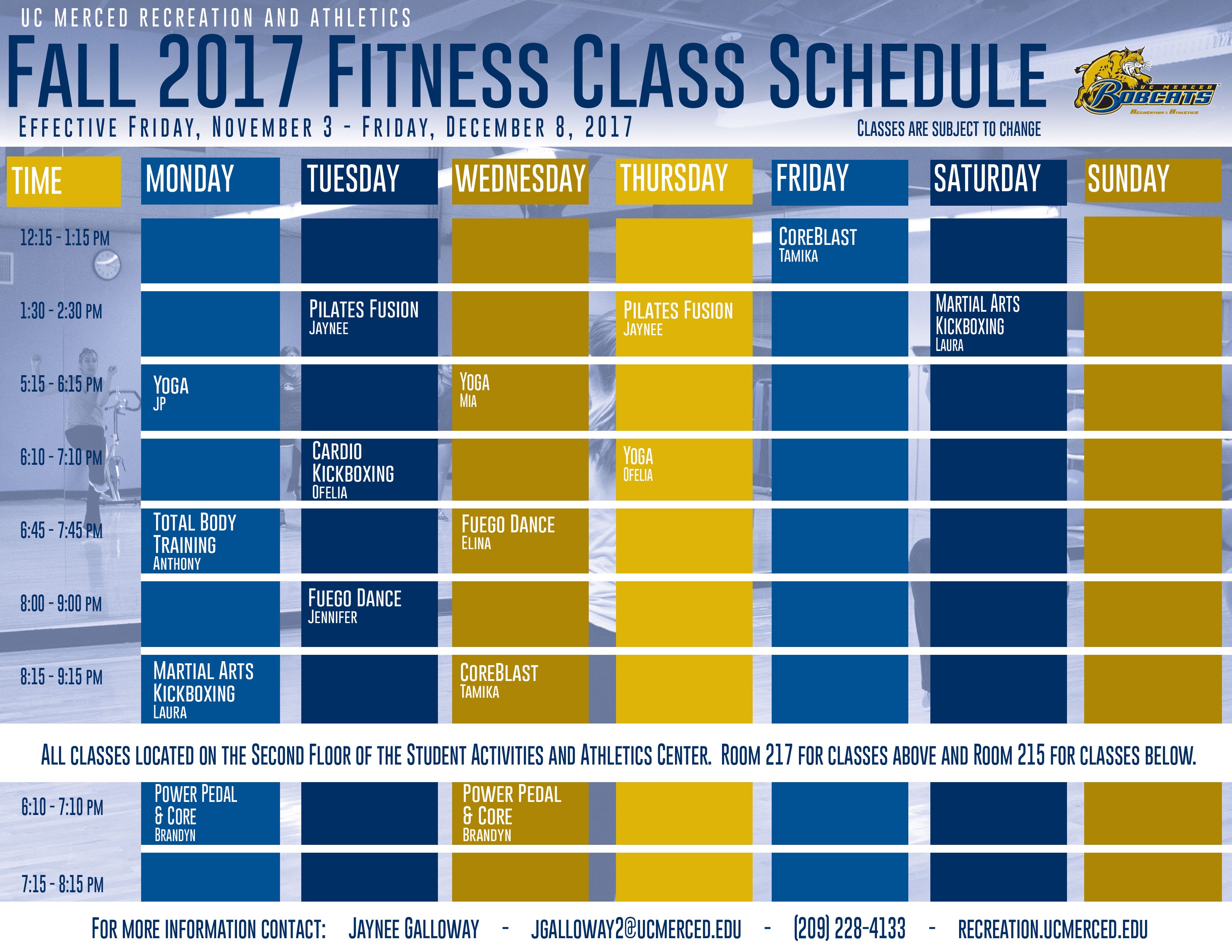 For more information about classes, contact Jaynee Galloway at jgalloway2@ucmerced.edu.